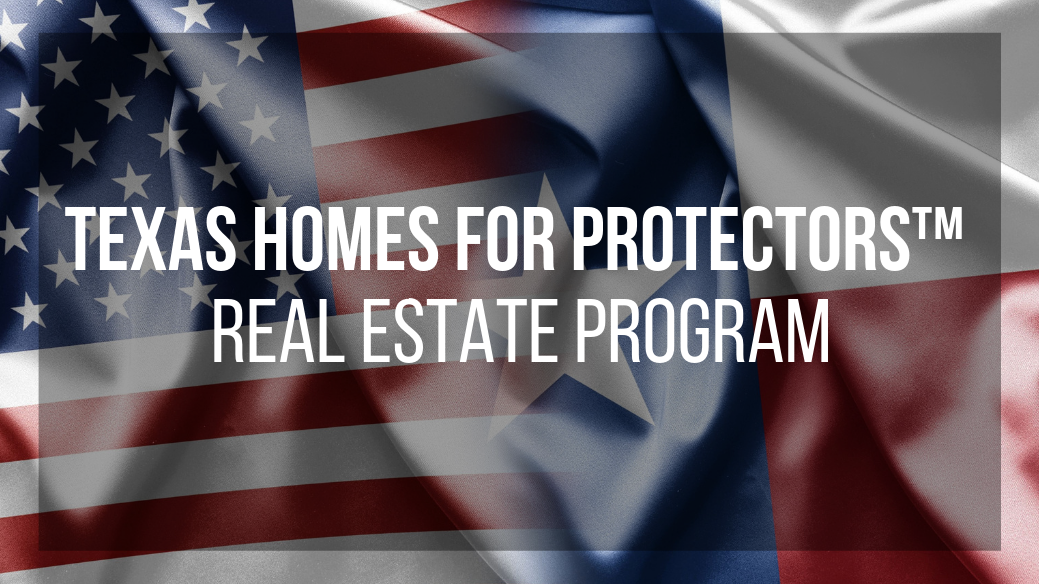 New Program for Texas Heroes! Our new Texas Homes for Protectors™ real estate program helps our public servants and protectors to save money when selling or buying a home. We deliver full-service real estate services at a reduced fee.
As a veteran myself serving in the U.S. Army, I really appreciate our protectors and public servants. We believe that those who sacrifice and serve us should be rewarded greatly.
Who Qualifies?
Armed Forces (Including Veterans)
Law Enforcement Officers
Firefighters
First Responders EMS
Teachers
Texas Homes for Protectors™ Seller's Program
As a Texas hero selling your home, you will save money when listing your home with complete full service. We designed two programs to maximize savings when just selling your home or selling your current home and buying another home.
Alpha Plan: We offer a 1% listing fee when you sell your current home and buy another home with us. For example, when we list your home and it sells for $386,000 and you buy another home through us, you will save $5,790 compared to our normal listing fees. The listing commission is only $3,860.
Bravo Plan: If you need to sell your home, the listing fee is just 1.5%. For instance, when we list your home and it sells for $386,000, the listing commission is only $5,780. You will save $5,800 compared to our normal listing fees.
*A $2,500 minimum commission applies. Alpha and Bravo Listing Plans do not apply to homes listed for more than $400,000. Commission offered to the buyer's agent is not included in the listing fee.
Texas Homes for Protectors™ Buyer's Program
When you are buying a home through me you will receive a 1% rebate reward at closing. Let's say you buy a home for $200,000. Your cash rebate would be $2000. This rebate at closing can be applied to closing costs and pre-paids such as property taxes and homeowner's insurance.
*Texas Homes for Protectors Buyer's Rebate to veterans is based on the sales price and receipt of a 2.75 percent buyer agent commission. Payment of a rebate is subject to the consent of the party the license holder represents in the transaction.
Community Benefit
We believe strong communities is vital to the success of our neighbors and future generations. With every home we sell, we will donate $200 to the local community e.g. local schools, police department, food pantries, or a charity where the home is sold or purchased.
Are you ready to sell/buy a home?